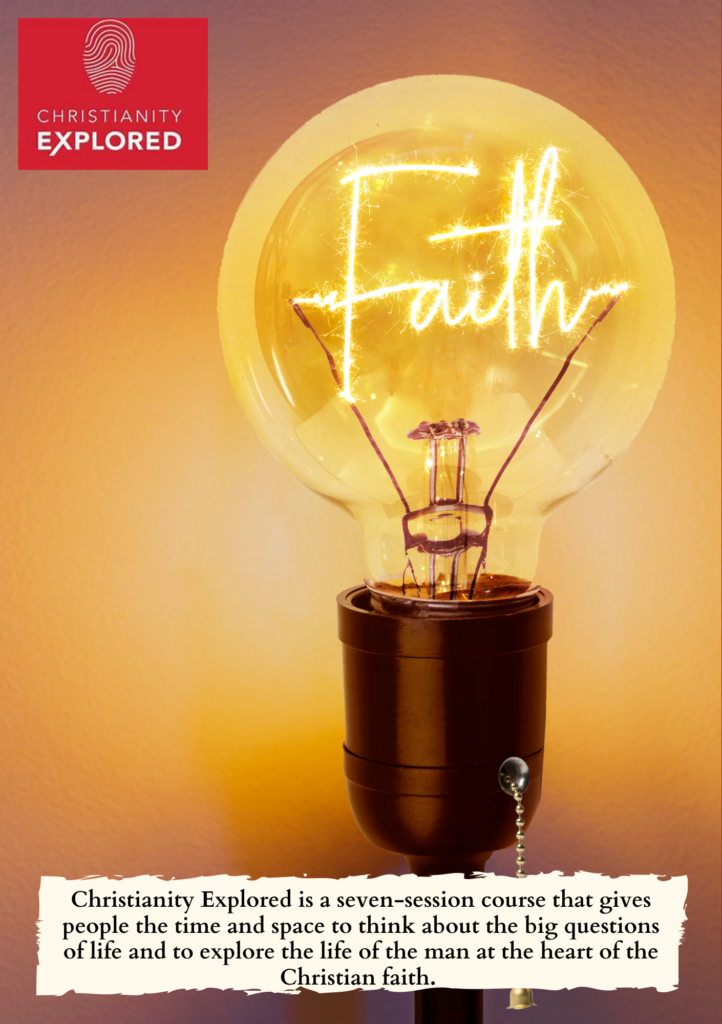 The news is a bit grim these days. Want some good news?
YES
Then try the course run by ordinary, local Christians.
IT'S FREE (SOME GOOD NEWS)
To think about the meaning of life. No Bible knowledge necessary.
You won't have to sing or pray but you can ask questions or just sit and listen.
THIS MIGHT BE THE BEST BIT OF NEWS YOU'VE EVER HEARD
Now, what do you need to know beforehand
WHERE: Christ Church, Ireton Road, CO3 3AT
WHEN: Seven Mondays from May 15 (7.30pm-9.30pm)
CONTACT: Church office 01206 542307
christ-church-vestry@btconnect.com
MORE INFO: christianityexplored.org
GOOD NEWS AWAITS YOU
If you are planning on attending please enter your details on the form below.